---
Notice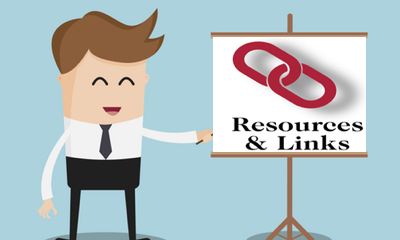 The visuals for all Hamfesters' presentations can be found here.
---
7:00 pm

Crestwood Civic Center; 14025 S. Kostner Ave., Crestwood, IL

Hamfesters Salutes the Veterans and First Responders

We will enjoy a fun club "picnic" following a presentation of the Colors by the Bridgeview VFW.   Thanks to Ron,  for arranging this significant show of respect to our country in observance of Independence Day.

We will order in pizza for the main meal, but everyone is welcome to bring a side dish or desert to share.  Presentation of the colors is a 7 pm and food will be available at about 7:15 pm.

If you bring food to share, be sure you have provision to keep it warm or chilled as appropriate.
---
Annual Ham Cruise
Save these dates and plan to join us on a fun and relaxing cruise aboard the SS Badger: September 23 & 24
The SS Badger is registered Historic Landmark and the only coal fired ship in the US.
We have full permission to install antennas on the top deck and install our radio gear on the deck below. Imagine a ham station on the water with a perfect ground (a steel ship!) and no local noise (we are in the middle of Lake Michigan!) Enjoy a place where you will have no cell phone coverage – bring your radios and antennas or a good book.
Most of us take a round trip, but of course, you could ferry your car with you and continue your adventure in Michigan.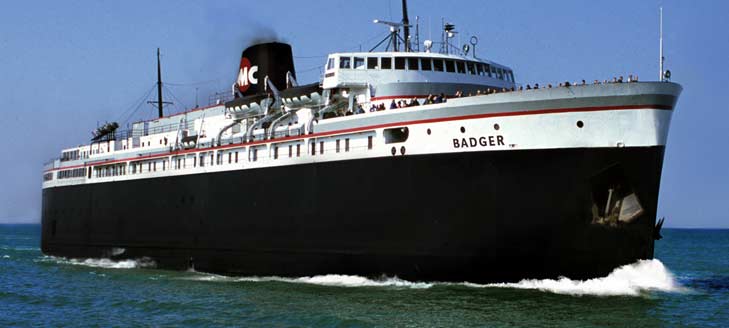 Adult round trip is $99. Stateroom w/overnight accommodations additional $75 (includes breakfast Sunday morning)
We board the steam ship Badger at 2pm CDT in Manitowok, Wisconsin and arrive in Ludington, Michigan four hours later at 7pm EDT.
The return trip departs at 9 am.
Call 800/841-4243 for reservations; ask for the "Ham Radio Cruise" special preferred pricing
There is plenty of free parking.
Thanks to Pete, K9OWQ for putting the trip together
---
Get your Hamfesters shirts
We have polo shirts ($35) and T-shirts ($25) – your choice.
Hamfesters logo is embroidered, not stamped.
(color is Navy blue – camera altered the color)
Thanks to Cindy, N9CAS, for making this happen.
---
Hamfester of the Year !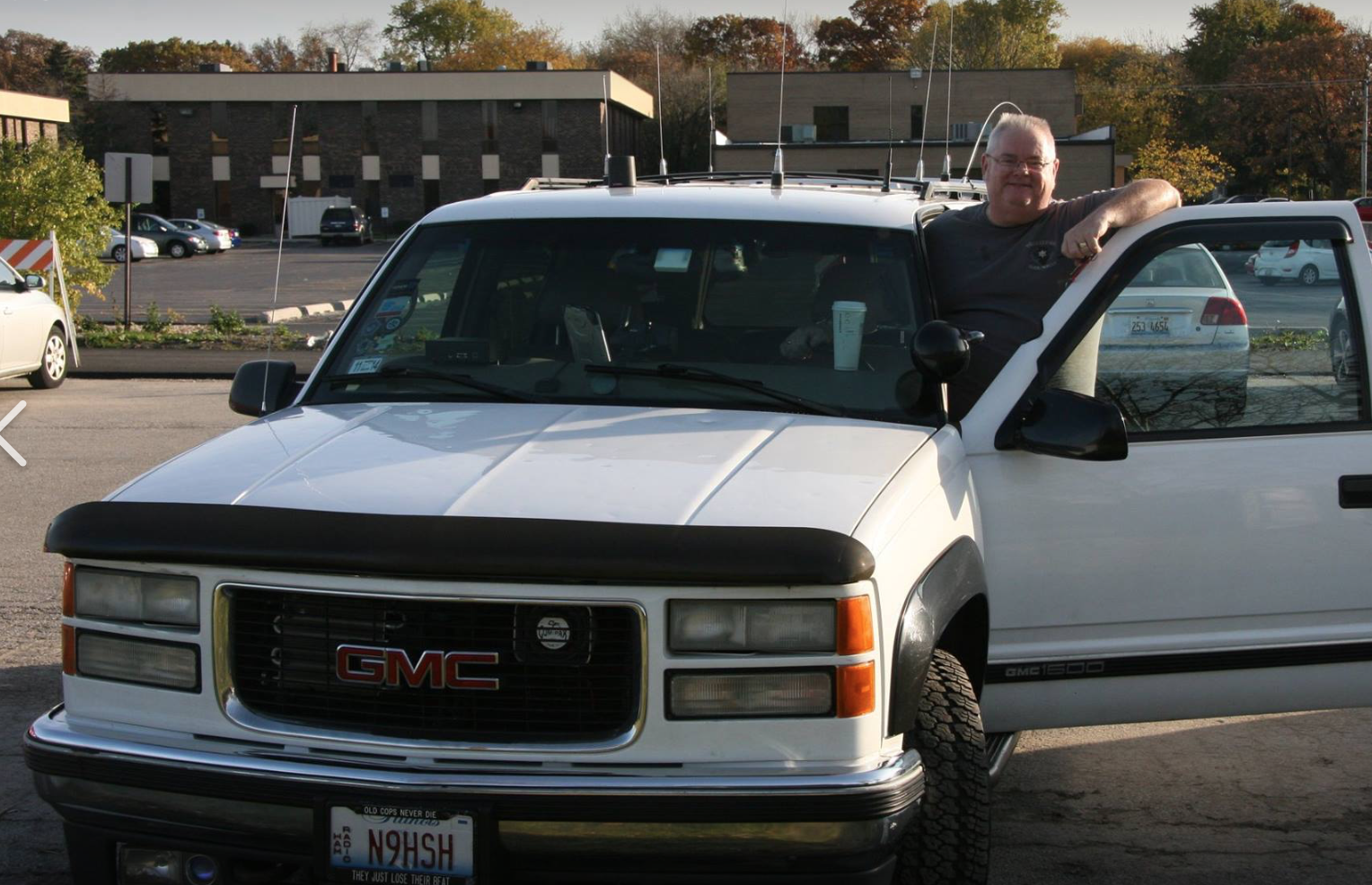 Congratulations to Jimmy Liston, N9HSH (sk)
---
President's Award!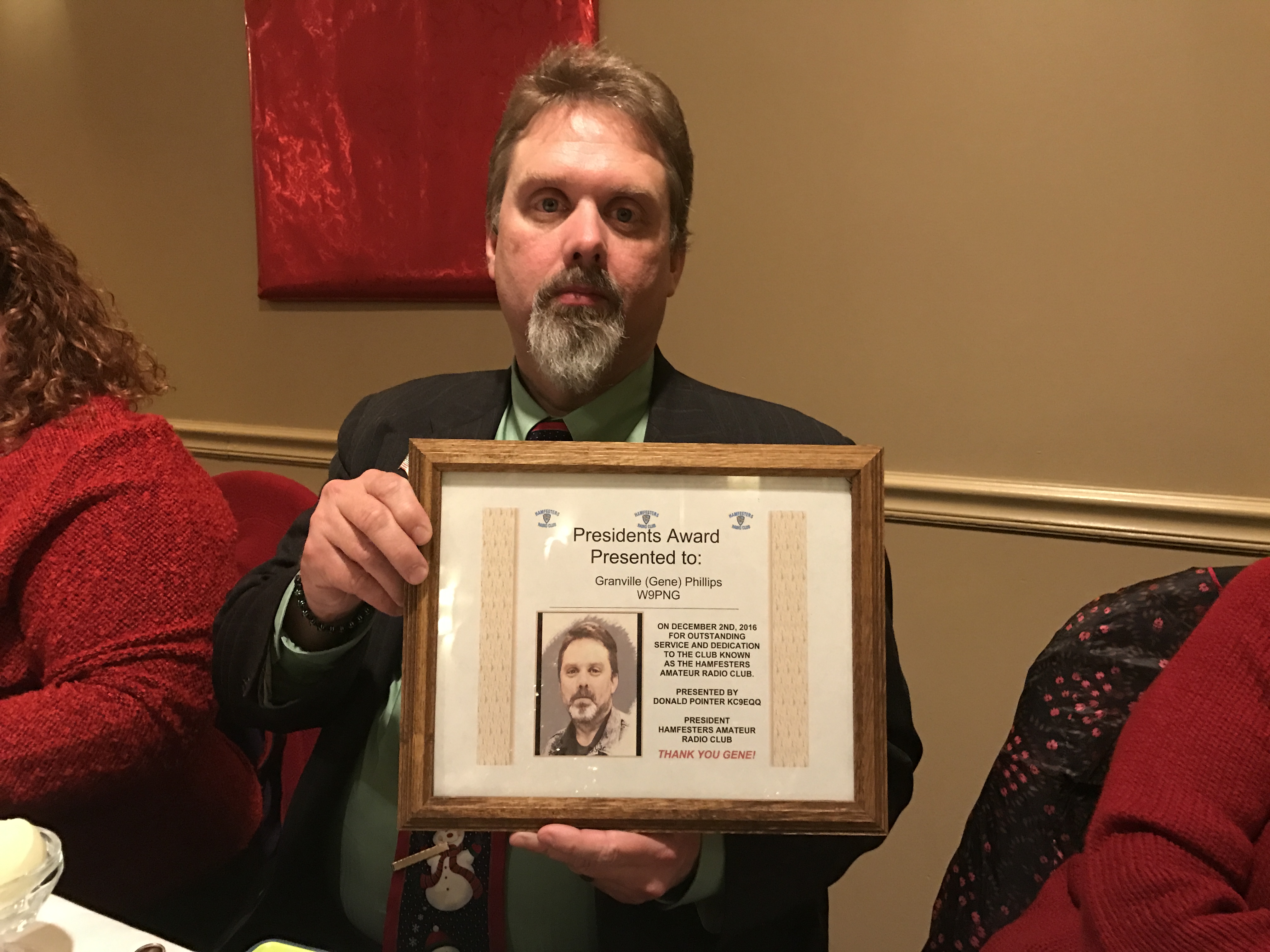 Congratulations to Granville Phillips, W9PNG !
---
New web page: the list of ham kits from June HamGab is now online with clickable links!