Mike Serapin, W9MCS, sk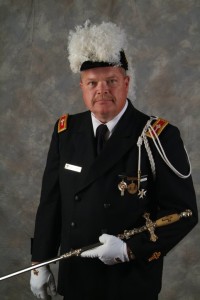 Born on April 27th 1955 in Chicago, Il around the Marquette Park area passed away suddenly in his sleep in his home in Crestwood, Il on April 5th 2014.
Mike was an Amateur Radio operator since the early 70s holding and Amateur Extra class license.  He has been a member of Hamfesters Radio Club since the Marquette Park Field House days and Board member for the past 7 years. Mike also held a 1st class commercial license. 
Mike worked his way through school as Captain on the Wendella Sight Seeing Boats.  After graduating from Moraine Valley Community College, Mike went to work at Andrew Corp. where he became friends with Ed Andrew.  Most recently Mike was assistant Lock Master at the O'Brian Lock and Damn working for the Army Corp. of Engineers.
Mike was also very active with the Masons, Past Master of his Lodge, three time Commander of a Knights Templar Commandary,  Shriner, Holder of the York Rite Purple Cross, 32 degree Scottish Rite Member, Member of the Royal Order of Scotland,  Eastern Star, White Shrine, Grotto and Tall Cedars.
Visitation: Wednesday 3:00pm until 9:00pm
Funeral Thursday 9:00 am from
Thompson & Kuenster Funeral Home
5570 W. 95th St. Oak Lawn Il.
Templar honor guard from 6:30 to 7:00 and Masonic Funeral 7:00 Wednesday.
In lieu of flowers please make memorials to the American Heart Association 208 S LaSalle St Ste 1500, Chicago Il. 60604 and The Parkinson's Research Foundation Po Box 20256 Sarasota, Florida 34276
We will miss his cooking at Field Day and at our 4th of July celebrations
---
Review of  SS Badger trip
at our May 2nd meeting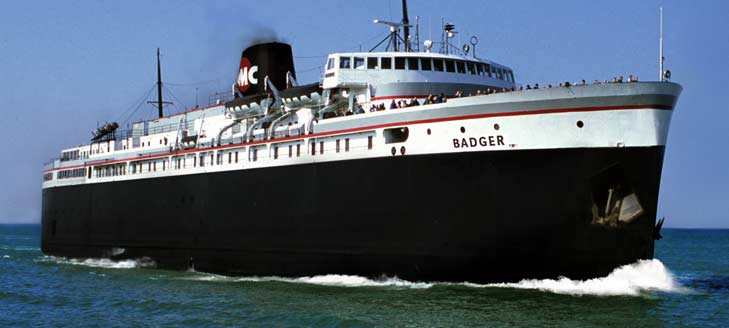 ---
Tickets are now on sale for the 2014 Hamfester's Hamfest!
---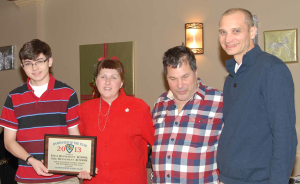 Hamfester of the Year
Congratulations to Steve, KC9OOL and Eric, KC9OOM!
Their work on the HamGab newsletter is impressive and much appreciated by every member of the club and those guests who also find HamGab on our web pages.  HamGab is open for all to read on the web and it does wonders to promote our club to others.   In addition it provides that vital internal club communication for all to read.  Great job, guys!
---
Meet the 2014 Club Officers and Board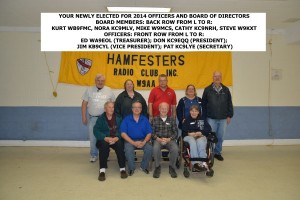 ---