---
Notice: The visuals for all Hamfesters' presentation can be found here.
---
7:30 pm

Crestwood Civic Center; 14025 S. Kostner Ave., Crestwood, IL
---
Exciting news! Hamfesters shirts.
We have polo shirts ($35) and T-shirts ($25) – your choice.
Hamfesters logo is embroidered, not stamped.
(color is Navy blue – camera altered the color)
Thanks to Cindy, N9CAS, for making this happen.
---
Hamfester of the Year !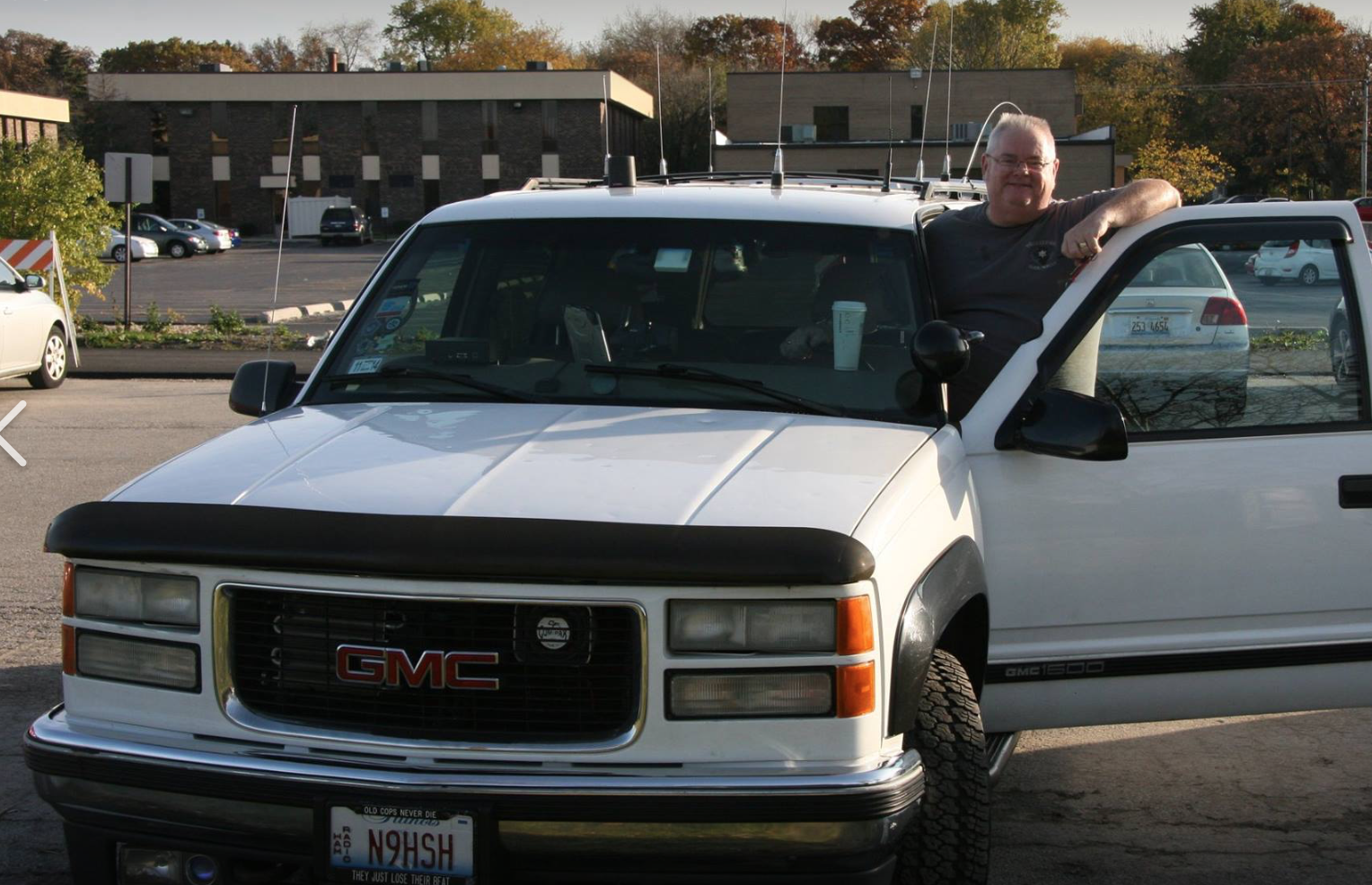 Congratulations to Jimmy Liston, N9HSH (sk)
---
President's Award!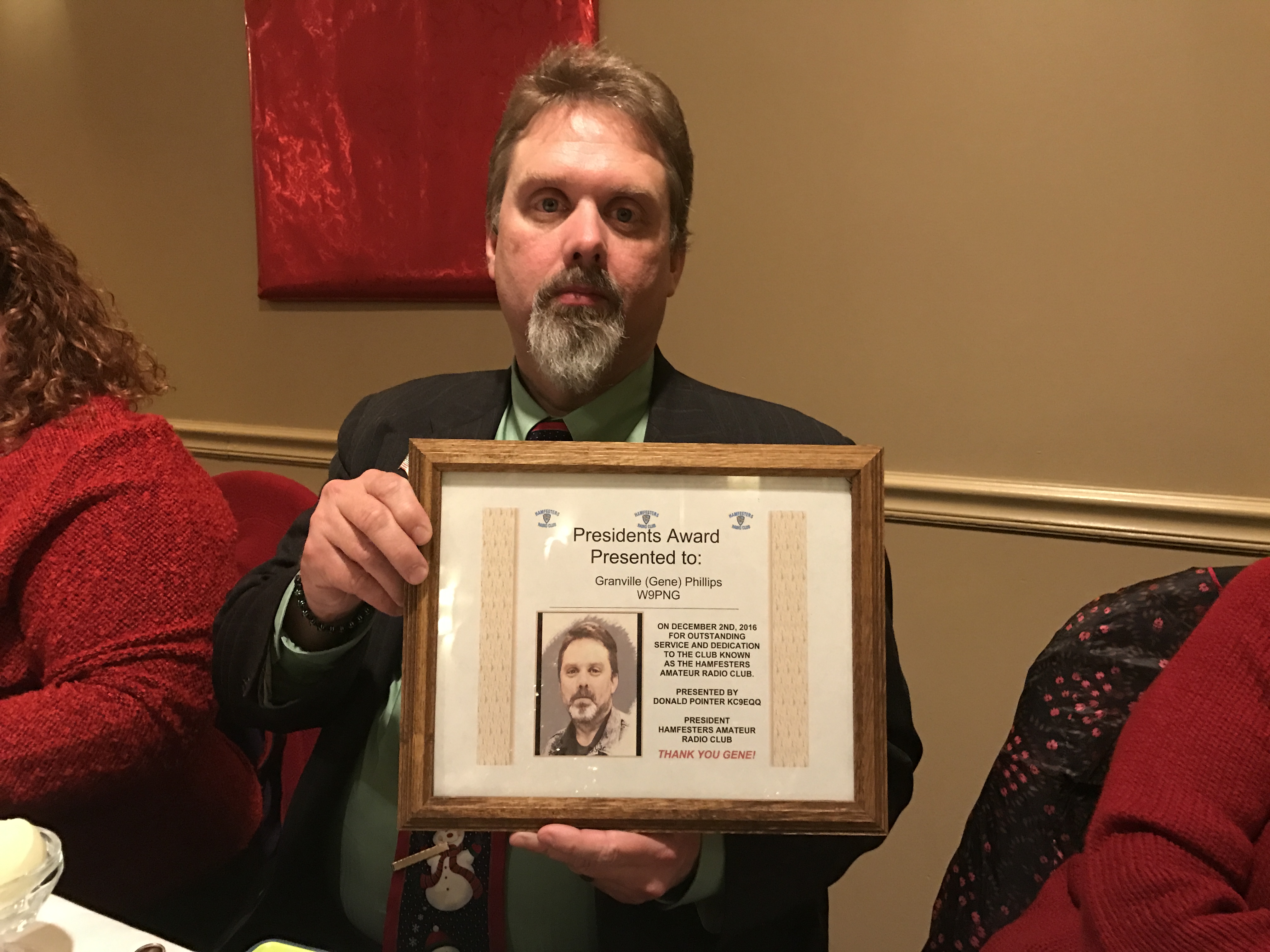 Congratulations to Granville Phillips, W9PNG !
---
New web page: the list of ham kits from June HamGab is now online with clickable links!