7:30 pm

Crestwood Civic Center; 14025 S. Kostner Ave., Crestwood, IL

Hamfest !   August 7, 2016


Kurt, WB9FMC will work on making final arrangements for the 2016 Hamfest
---
Hamfesters Hamfest in Peotone, Il. Sunday August 7, 2016
Get ticket information and hamfest details here
---
Exciting news! Hamfesters shirts.
We have polo shirts ($35) and T-shirts ($25) – your choice.
Hamfesters logo is embroidered, not stamped.
(color is Navy blue – camera altered the color)
Thanks to Cindy, N9CAS, for making this happen.
---
Hamfesters of the Year !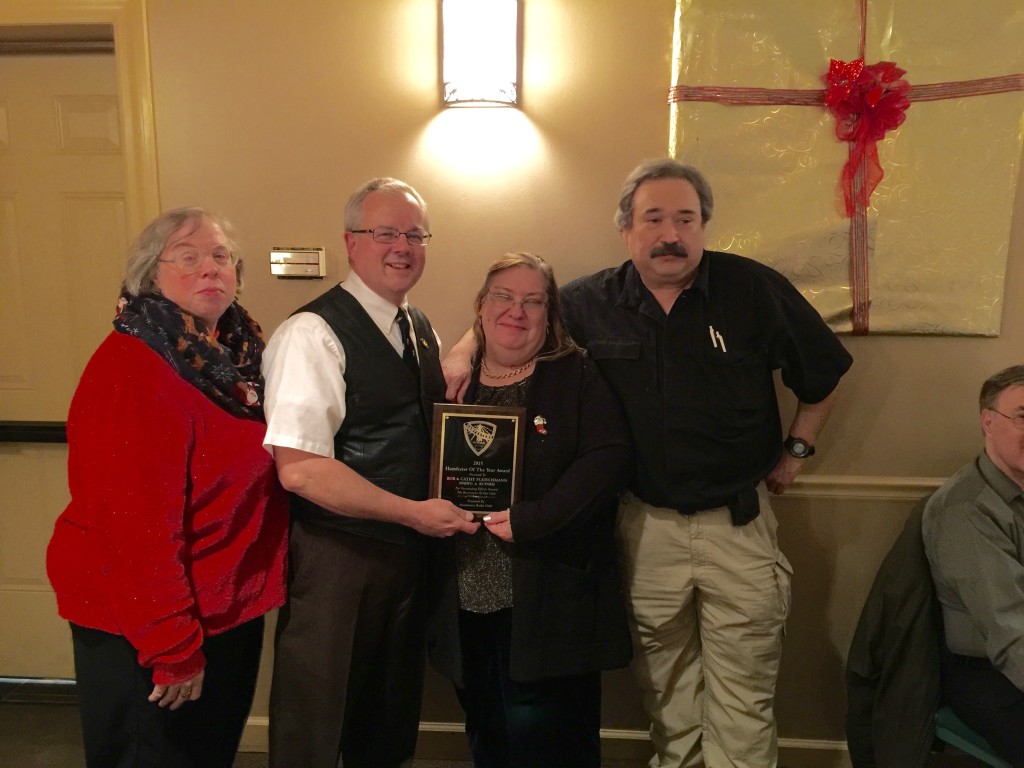 Congratulations to Cathy Fleischmann KC9NRH, and Robert Fleischmann N9KWG for winning the award!
Nora, KC9MLV and Don, KC9EQQ (2015 winners) doing the presentation [on left]
---
President's Award!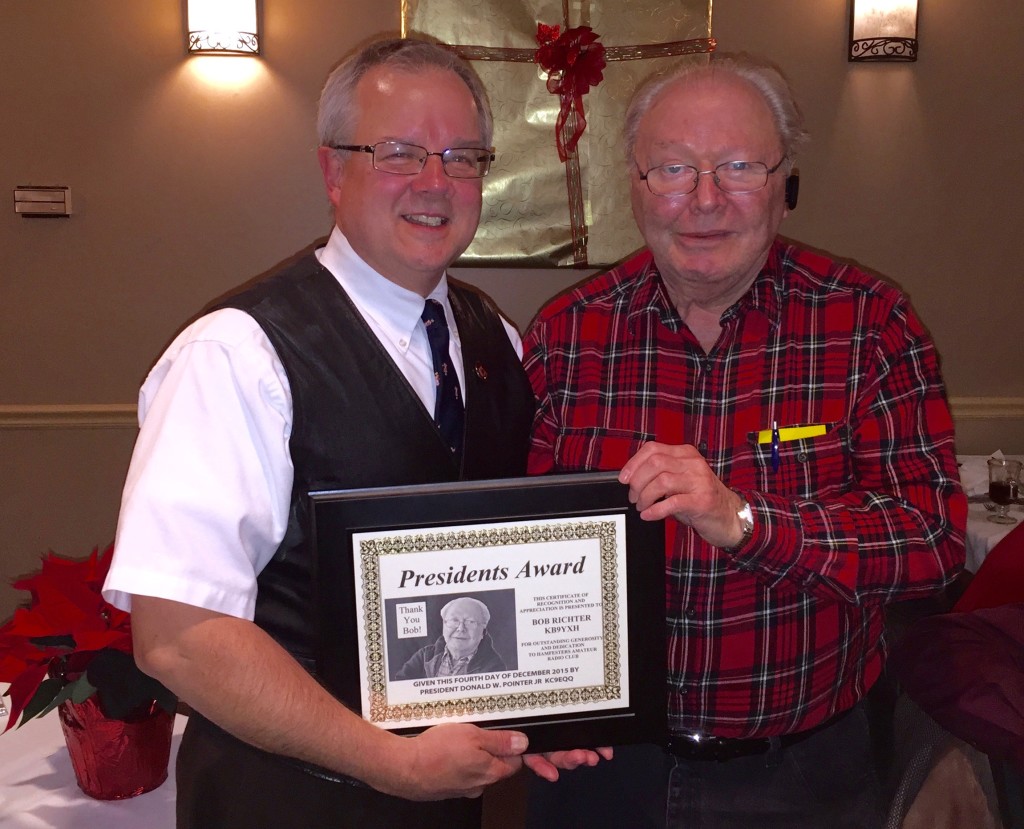 Congratulations to Bob Richter, KB9YXH !
---
New web page: the list of ham kits from June HamGab is now online with clickable links!