---
Notice: The visuals for all Hamfesters' presentation can be found here.
---
Advanced Weather Spotter Seminar – Saturday March 11th, 2017 presented by National Weather Service.
Registration fee is $40.00 and seminar location is Wheaton College campus (Todd Beamer Center)
More information and registration can be found here: http://dupageco.org/weatherseminar/
---
7:30 pm

Crestwood Civic Center; 14025 S. Kostner Ave., Crestwood, IL

Hamfesters Annual White Elephant sale.   Bring your goodies to move along and take home some new stuff!  We all need new stuff.....right?

Hamfesters  will review the details of this fall's SS Badger boat trip from Manitowoc, Wi, and Ludington, Mi.  We will install antennas and operate marine mobile on Lake Michigan.  Mark your calendars now for this event.  Date and time will be announced.
---
Exciting news! Hamfesters shirts.
We have polo shirts ($35) and T-shirts ($25) – your choice.
Hamfesters logo is embroidered, not stamped.
(color is Navy blue – camera altered the color)
Thanks to Cindy, N9CAS, for making this happen.
---
Hamfester of the Year !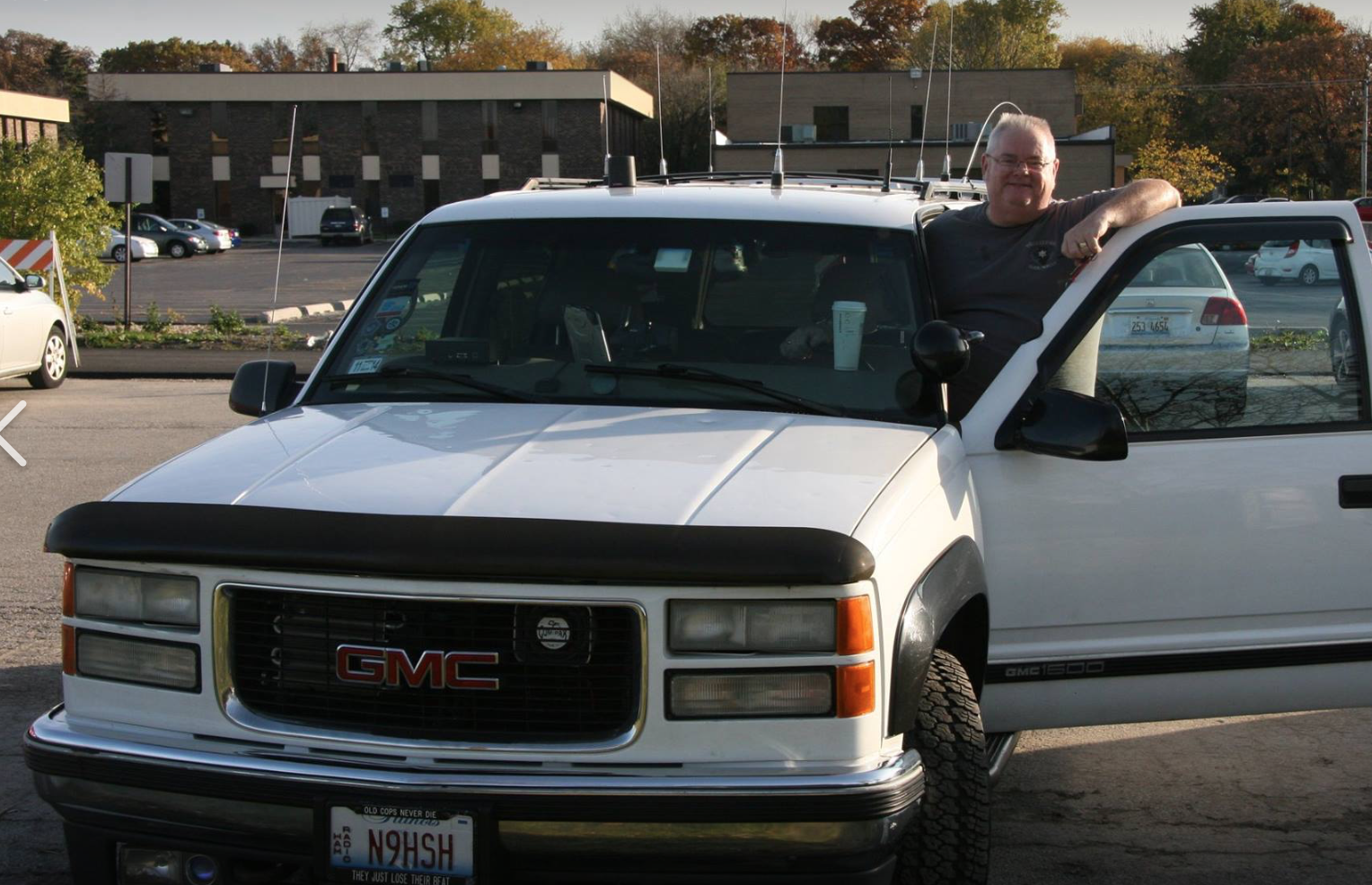 Congratulations to Jimmy Liston, N9HSH (sk)
---
President's Award!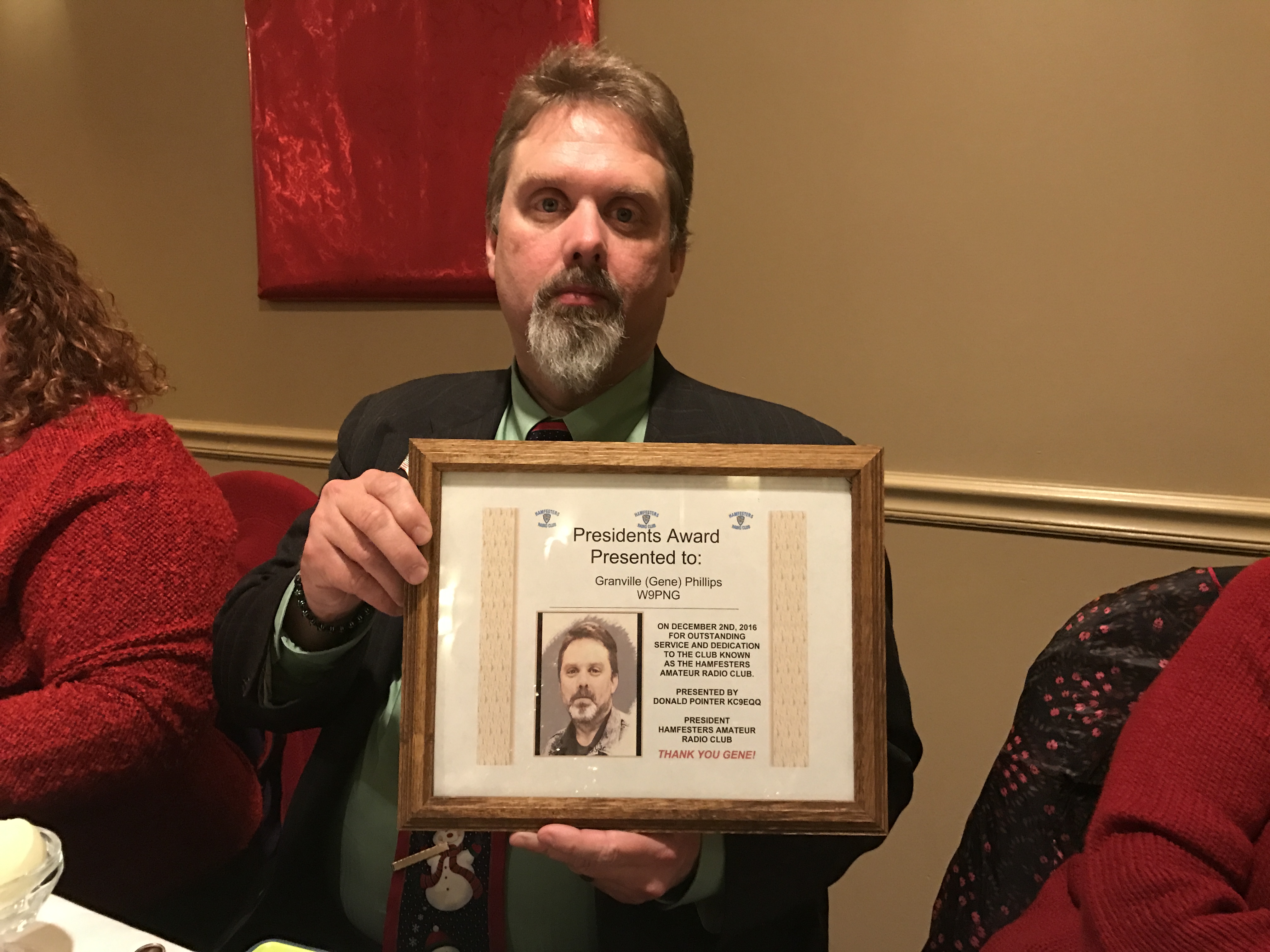 Congratulations to Granville Phillips, W9PNG !
---
New web page: the list of ham kits from June HamGab is now online with clickable links!