On behalf of Hamfesters Radio Club, we thank everyone who came out to the hamfest in Peotone on August 7.
Although, we did see a reduction in the number of vendors, the hamfest was still a big success. The flea market was jammed and we saw many happy people walking out with new treasures. We have identified the vendor issue and it will be rectified for next year.
Yes, there will be a Hamfesters hamfest in 2017. We are doubling our efforts to have more vendors and speakers.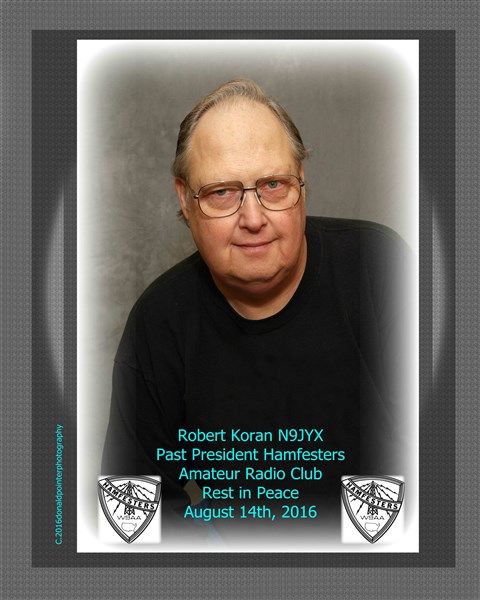 ---
7:30 pm

Crestwood Civic Center; 14025 S. Kostner Ave., Crestwood, IL

Gregg, AB9MZ is going to review items and necessities that we should have in our "go-kit".  This is a quickly assembled kit of radios, batteries, and other emergency gear you should have at home.  He promises us NO Power Point slides.
---
Exciting news! Hamfesters shirts.
We have polo shirts ($35) and T-shirts ($25) – your choice.
Hamfesters logo is embroidered, not stamped.
(color is Navy blue – camera altered the color)
Thanks to Cindy, N9CAS, for making this happen.
---
Hamfesters of the Year !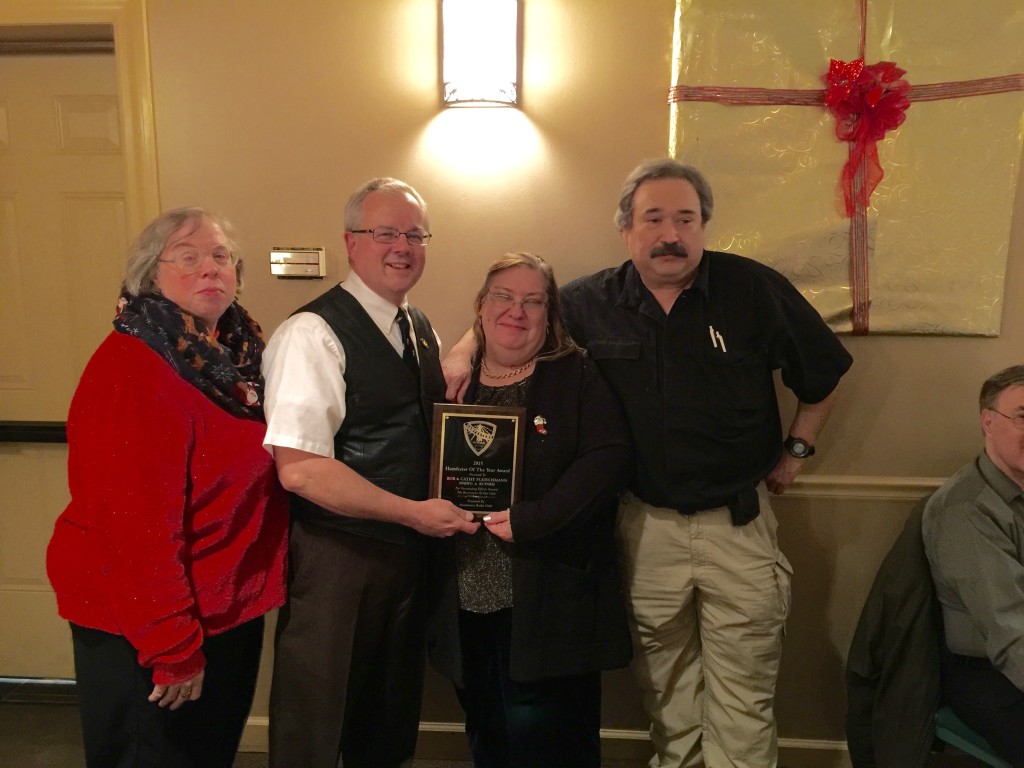 Congratulations to Cathy Fleischmann KC9NRH, and Robert Fleischmann N9KWG for winning the award!
Nora, KC9MLV and Don, KC9EQQ (2015 winners) doing the presentation [on left]
---
President's Award!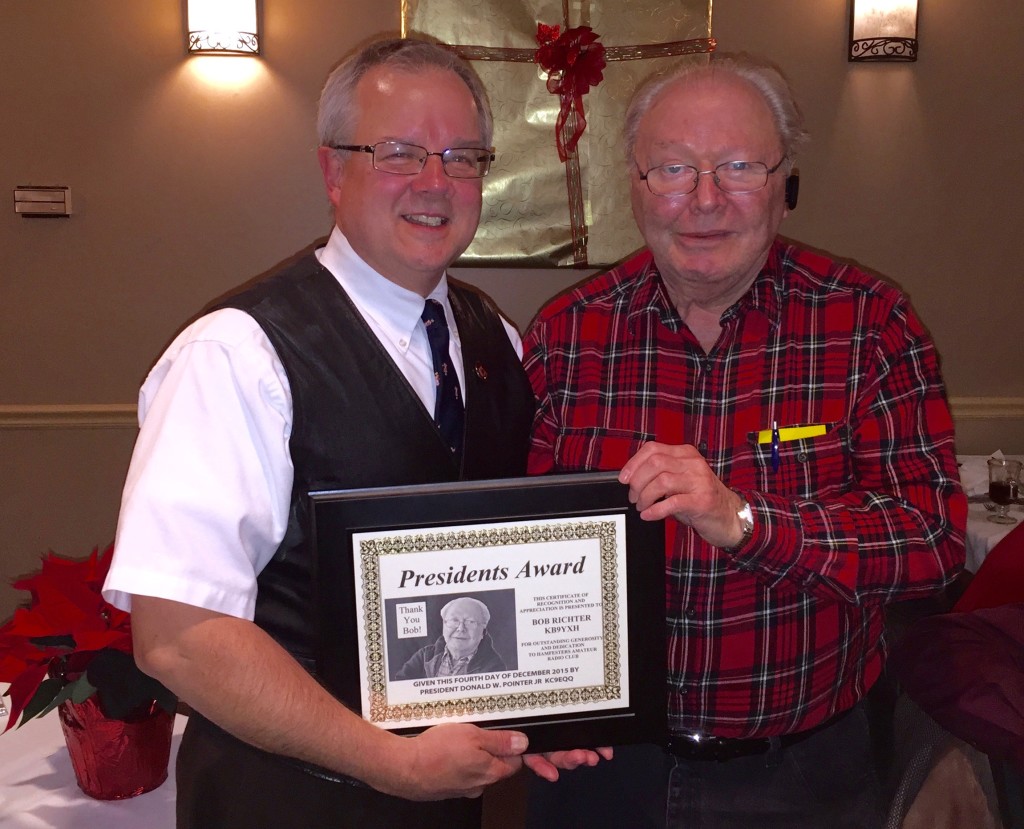 Congratulations to Bob Richter, KB9YXH !
---
New web page: the list of ham kits from June HamGab is now online with clickable links!