Contact Granville, W9PNG, or Brian, W9HLQ to place your advertisement here.
---
Free antennas – you take down
Cushcraft R7 40-10 vertical
Ringo Ranger 2 meter vertical
Wire dipole with window ladder line
Contact: Larry, W9LH, 708/980-2965 Location is in Park Forest
---
FT 1000 transceiver 200 watts. Matching speaker. Heil mic. Asking $800
HTX 212 mobile 2 m radio. Power supply. Mag antenna. Asking $75
Ray KA9ITZ
708-371-9029
Oak Lawn
---
Johnson Viking desk Kilowatt Amplifier – free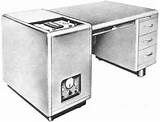 This AM/SSB amplifier running a pair of 4-400s in the final is very clean. Present owner is downsizing and can't keep it. Notice: the accompanying Ranger driver is not included.
Contact: Larry Gardner, K9JLK in Kempton, IL. 815/253-6485
---
Antennas for sale
UHF beam by KLM 27 element with balun model 440-27 (used) $50
CushCraft 2 meter 4 element broadband model 124WB boomer (like new) $40
CushCraft 2 meter 10 element twist beam model A144-20T H & V polarization (used) $50
Finco 5 element 2 meter twist beam model A2+2 H & V polarization (new) $50
Finco 3 element 6 meter beam model A6-3 (used) $30
AEA 2 meter Isopole 2 skirt cone vertical (new in box) $40
Antron A99 10 meter vertical, 2 available (used) $35 each
Mosley TA-33 Tri-band Beam with balun for 10, 15,& 20 meters (used) $195
Coax for sale
Andrew 1/2 hard line LDF4-50A, 54ft with male N connectors (new) $65
Times Microwave LMR-400, runs of 196′, 190′ & 98′ (new) $200 to $100
73, Peter WB9W
773-425-6155
---
Hamfesters Ham Jackets
Let the President know you want a Hamfesters Jacket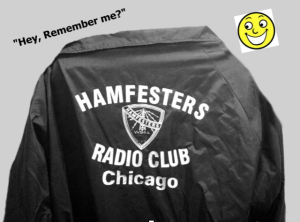 ---